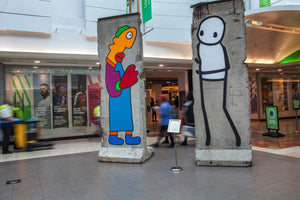 Make a home for
migration stories
in your organisation
We would love to work with you to explore migration and the part it has played in the UK, the lives of individuals and the journey of organisations. 
A visit to the Migration Museum offers a unique team-building opportunity and a great contribution to your diversity and inclusion work. 
You can also support us to create the UK's first Migration Museum by purchasing a Supporter Gift Box or contacting us about sponsorship and donation opportunities.
Help us build the UK's first National Migration Museum
You can play a key role in creating the UK's first national Migration Museum by supporting us through sponsorships or donations.
We have ambitious plans for the museum and are looking for forward-thinking organisations to help us shine a light on how migration has shaped who we are - as individuals and as a nation.
Please contact us to find out more about sponsorship opportunities.