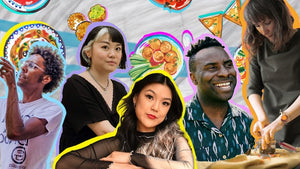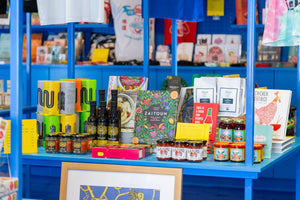 Explore food and migration with books and food from the Migrant Makers Market
Every purchase directly supports the Migration Museum and its work.
Our award winning Migrant Makers Market brings together a unique range of amazing products made by migrant-led businesses and creators.
New Migrant Makers in Stock
MEET THE MAKER
Sarah Kwan
Sarah Kwan is an award-winning freelance artist and illustrator based in Edinburgh who specialises in illustration and design.
Her 'East Meets West Series' explores the connections between Scottish / British and Chinese culture.